Kathy Beal
Olivewood Farm Dressage
Equipped with decades of experience in training top dressage horses and riders, plus 25 years of credentialed teaching experience, Kathy has the classical understanding of dressage coupled with excellent teaching skills that will help prepare you and your horse for truly good riding and for strong results.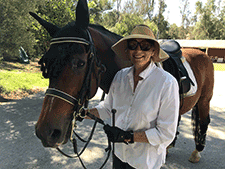 Kathy is a USDF medalist and has participated in USDF Instructor and judging clinics. She has ridden regularly with Olympic dressage riders.
As a coach, Kathy focuses on strong basics which have has helped take her riders to the international levels of competition in both dressage and eventing. Kathy's work with aspiring young riders has been recognized nationally as she served a the chef d'equip of the Region 7 NAYRC team for several years.
Currently, Kathy is proud to work with young riders in pony club as well as adult riders who want a strong foundation on the flat for whatever discipline they have chosen. Feel free to contact Kathy.

Kathybeal@pacbell.net
714-323-8491
Tauni Beckmann
United States Eventing Association, ICP Certified Instructor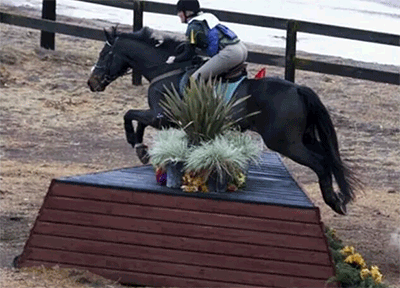 With 30+ years of riding and training in her background, Tauni has the experience to help you build a better relationship with your equine partner. As owner and head instructor of So Cal Eventing, she has students at all levels from Beginning Walk-Trot all the way up to competing at the International CCI and CIC levels.
Tauni has a variety of experience with all breeds. She is one of only a few elite instructors who can teach you how to train your own horse. She offeres specialty clinics in Pacing, Bandaging and Lunging. Tauni also instructs in dressage, stadium, jumpers and conditioning.
For more on Tauni visit: www.socaleventing.com.
Brandi Hartdegen

Hi, My name is Brandi Hartdegen. I am so excited to be apart of Fallbrook Riders Field! I have been a hunter/jumper trainer in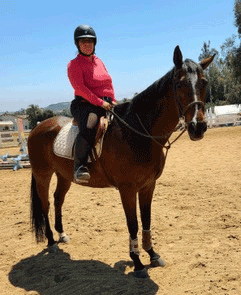 North County for over 20 years. I am married, with 4 children. My son is 17.5, and 3 daughters are 15.5, 13, and 10 years old. We bought our own place and moved to Fallbrook in 2019. We are in love with this town. I teach riders of all ages and skill levels. I'm excited to bring some students over to riders field and let them experience what its like to leave the barn. We have an amazing group of riders and are ready to meet other riders in this town to build friendships and have new adventures.
http://www.brandisequestrianridingacademy.com
Olivia Putrino

OKL Eventing was founded in 2013 by Olivia Loiacono. After years of training, riding, and competing all over the world Olivia decided to bring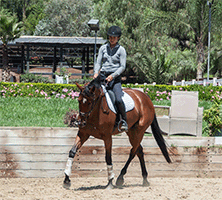 her knowledge and experience back to the Southern California eventing community. Bringing young horses through the levels and teaching all stages of eventing are Olivia's specialty and primary focus. During her free time Olivia enjoys giving back by contributing to Pony Club and helping to grow the local eventing community. Ultimately, Olivia is working to build up a team of competitive top level event horses to represent the United States in international competition.
To get to know more about about Olivia and OKL Eventing visit https://www.okleventing.com
Candice Jennings

Ever since she was a little girl, Candice has had apassion for horses and has been in the saddle ever since. She especially enjoys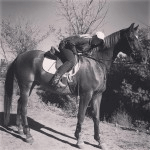 working with children and teaching them the skills and love for horses that she has learned and developed over the years. Her enthusiastic approach to coaching helps each rider in working toward and achieving their goals while making each lesson fun and enjoyable.
Candice has a variety of riding experience having ridden countless horses in multiple disciplines including Western, Three-Day Eventing, Hunters and Jumpers.
Sonya Rosenberg
SR Performance Horses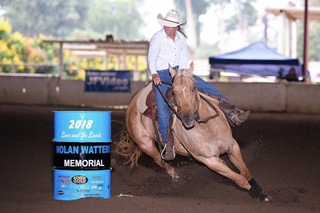 Sonya specializes in western riding, liberty, barrel racing, and overall horsemanship.
While attending Northwest College in Powell, Wyoming, Sonya competed on the rodeo team and obtained her degree in Equine Riding and Training.
Currently competing in professional rodeo and barrel racing jackpots. Sonya resides in Fallbrook, CA where she trains horses, teaches lessons, and coaches students at barrel racing, rodeo, and western dressage events.
sonyabfarrell@gmail.com
(760) 990-3401
@srperformancehorse